Hi guys, I'm back from Seoul! I apologize for my absence as I couldn't update during my trip. The trip was amazing and I would blog about it soon. Just gotta organize my stuff and get my life back on its usual track. I've got a lot of pictures to share as well as many products to review for you guys!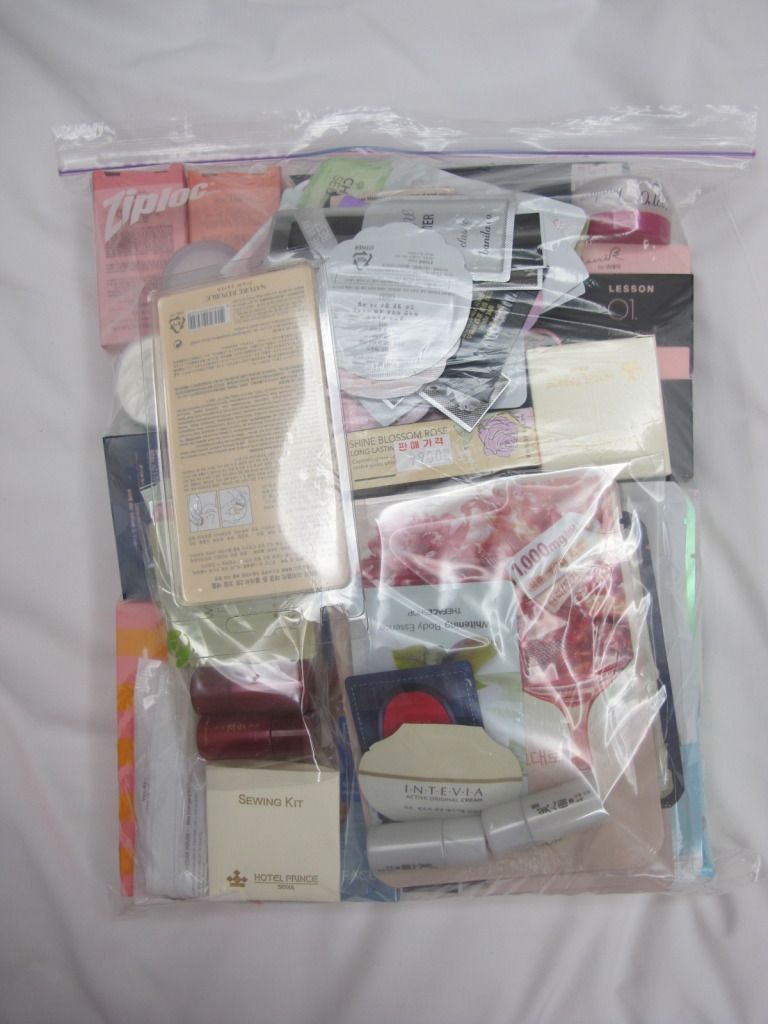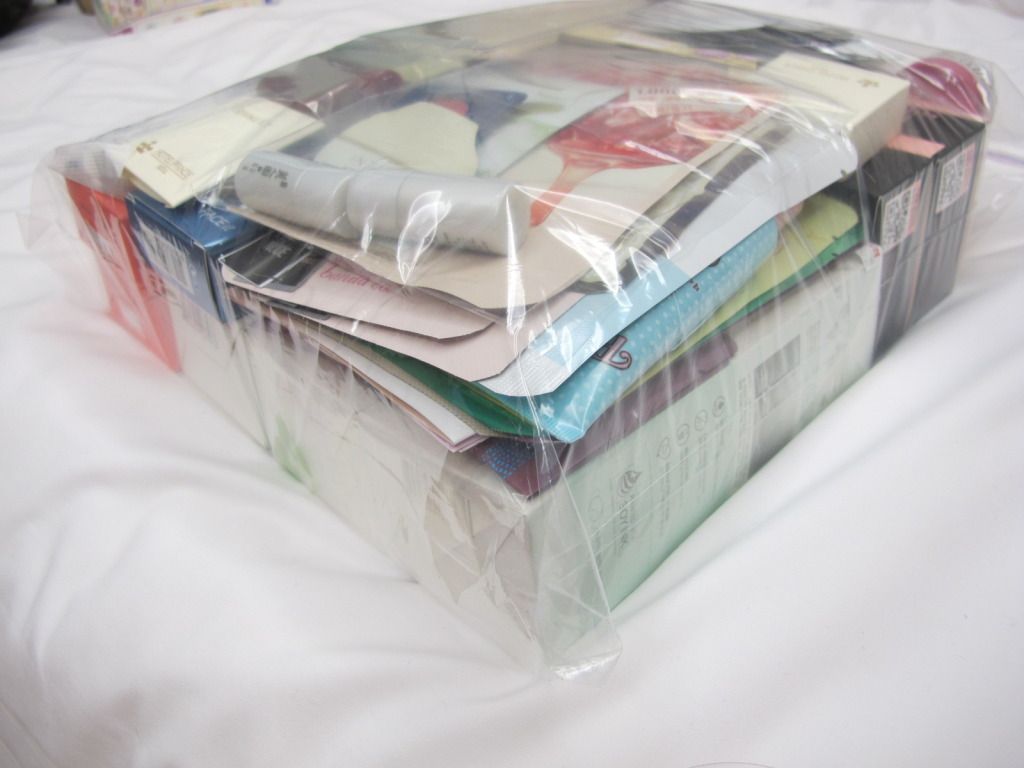 Blog content for the following months right here in this ziplock bag that is bigger than an a3 size paper. I bought a whole lot of makeup and skin care from various brands available in Korea as they were all really cheap! Some brands are available here in Singapore but over in Korea, it's as though I'm getting everything at 50% off. On top of that, they were extremely generous when it comes to giving out samples when you purchase their products. Hence, went crazy and for some products which I grew to love, I bought a few more to last me for some time. Hopefully till the next time I visit Seoul again.
Now on to the main post~
During my trip, my skin was in a peeling and drying phase from my battle with acne. The flight and climate in Korea didn't help either. Hence, I was all for hydrating my skin during the entire trip and one particular product stood out. I could not live without the ZA Total Hydration Amino Mineral Refreshing Gel. This is an instant hydrating fix said to replenish moisture in skins that tend to feel flaky yet greasy. I've been using this for awhile now and this is probably my 4th tube. I love it as nothing irks me more than products that causes my skin to feel even more greasy than it usually is. And since my skin was in a peeling phase, flaking was inevitable. This not only hydrates and reduce flakiness it also soothes the itch that comes along with the peeling process. Since it's in gel form, it's absolutely refreshing and cooling when applied. The cooling sensation also reduces redness on my skin. There's a light refreshing scent which is totally fine for me, no complains on that.
This cutie is a major savior for my trip and flight which saved my face from looking like the sahara dessert. Even though I'm using it as though a moisturizer. It isn't. It's advisable to be applied after your usual moisturizer. And since I still haven't found any moisturizer that's suitable for me, and this works even without a moisturizer on me, I'm sticking to it!
Usually, in Singapore, I'll put it on before my Paula's Choice 2% BHA Liquid, day and night. In Korea, my skin did not produce as much oil as compared to when I'm in Singapore. It was actually doing really good, no new zits at all for the entire trip. In fact, it was pretty dry. I then decided to halt my Paula's Choice skin regime during the trip and focus on hydration. I'll put on a moisturizing face mask every night followed by the ZA Total Hydration Amino Mineral Refreshing Gel. In the morning, I'll put it on again before my makeup. A step not to be missed or skipped as I feel that my makeup glides on more smoothly when my skin's hydrated.
Along reviewing the ZA Total Hydration Amino Mineral Refreshing Gel, I'll also like to review the ZA Total Hydration Blemish Care Essence. It's a spot treatment which dries out the spot when applied. It does it's job but it isn't as fast and efficient as the Paula's Choice 2% BHA Liquid. Also, unlike the Paula's Choice 2% BHA Liquid, I wouldn't recommend it to be applied on other areas of the face to prevent zits from popping up as it dries out the area applied. I realized that my skin then tries to produce more oil in these areas and soon I'm getting more blackheads in these areas than I normally would. Paula's Choice 2% BHA Liquid is an exfoliant, hence the difference. Other than that, it pretty much does the job. I went through 2 tubes before going onto Paula's Choice. The ZA Total Hydration Amino Mineral Refreshing Gel retails at $10.90. I can't remember how much the ZA Total Hydration Blemish Care Essence cost, will update when I find out.
That's all for today. Be sure to stay around for haul blog post as well as the many reviews to come in the future! I'm excited to try these new cuties that I got and then sharing it with you guys!
Any recommendations on non-greasy moisturizers suitable for use in the summer?
*All items and products mentioned were bought using my own money.