Hey guys! I'm back with a product review on the Nature Republic Super Aqua Max Soft Peeling Gel
I bought from Seoul.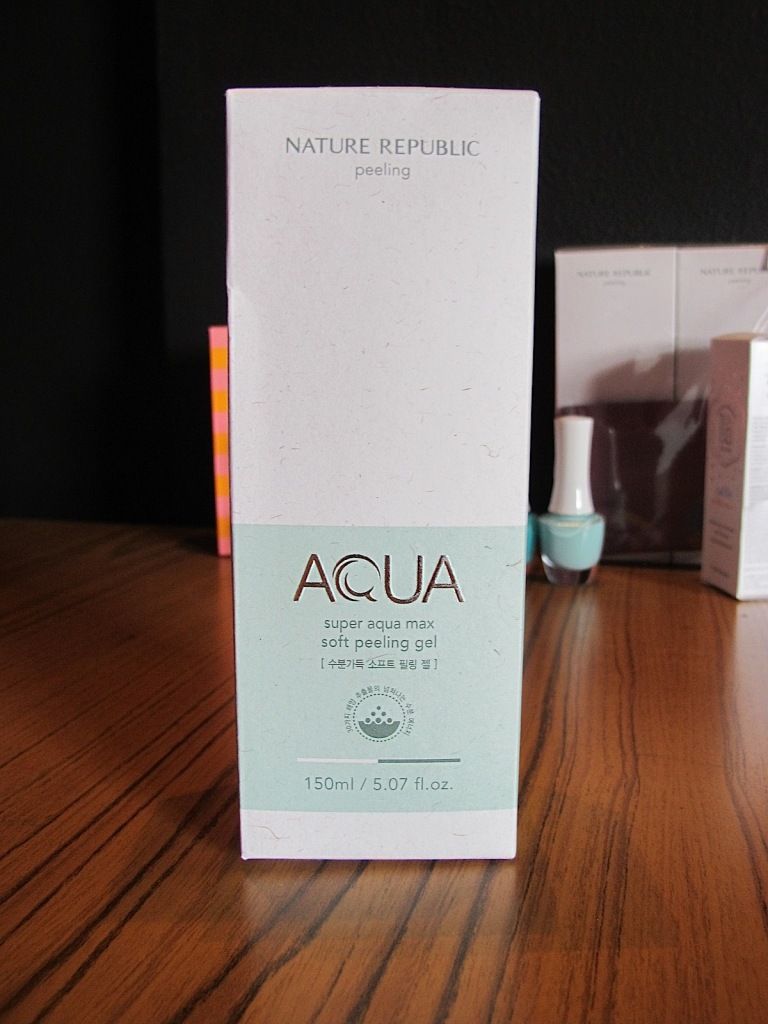 This has been a lifesaver for me recently as well as for my stay in Seoul. If you've been following my blog, you'll know that I have been using Paula's Choice 2% Beta Hydroxy Acid (BHA) Liquid to battle against acne. I still am but not as frequently as before as it really causes my skin to peel like CRAZY! But I do see a difference in my skin. Will update about it when I'm done with both bottles. So back to the main product of this post. It's a peeling gel which means that it gets rid of dead skins and surface impurities.

On the plane to Seoul, my skin was as dry as the Sahara desert. So when I reached Seoul, first mission was to get all the dead skin off my face and moisturize! Went out to Myeongdong and found this in Nature Republic. The kind salesgirl first introduced me to a peeling gel that smells like lemon, can't remember which exactly but it wasn't all that moisturizing. Then I got intrigued to their Aqua line and tried the peeling gel on my hand. This is how it works.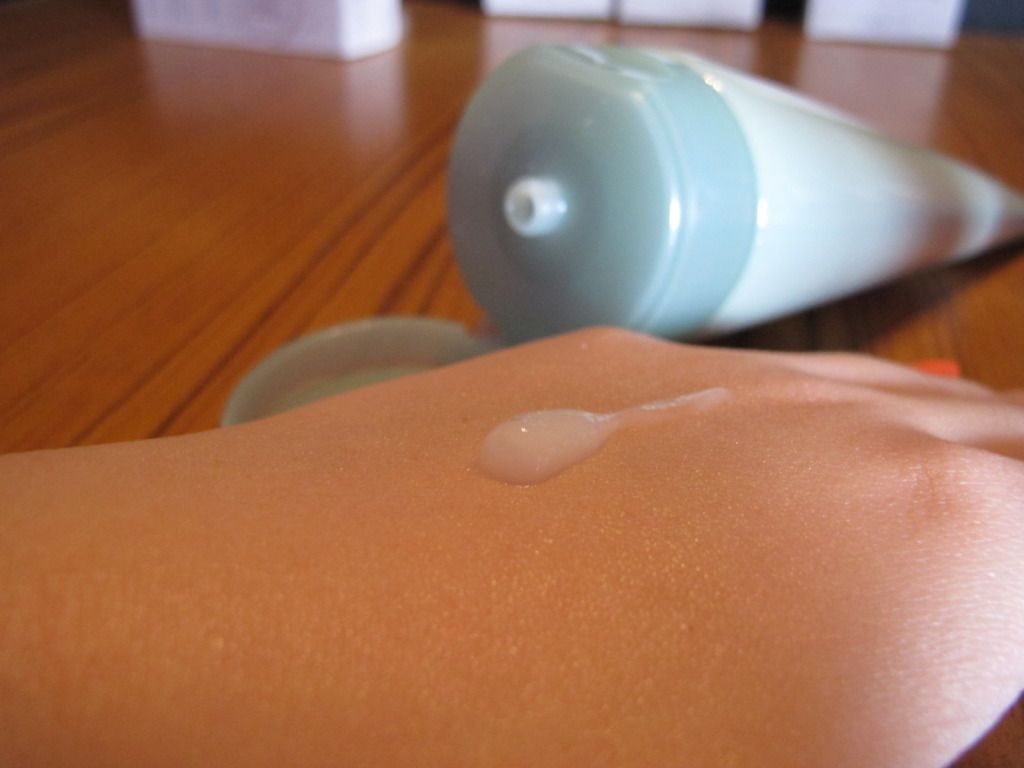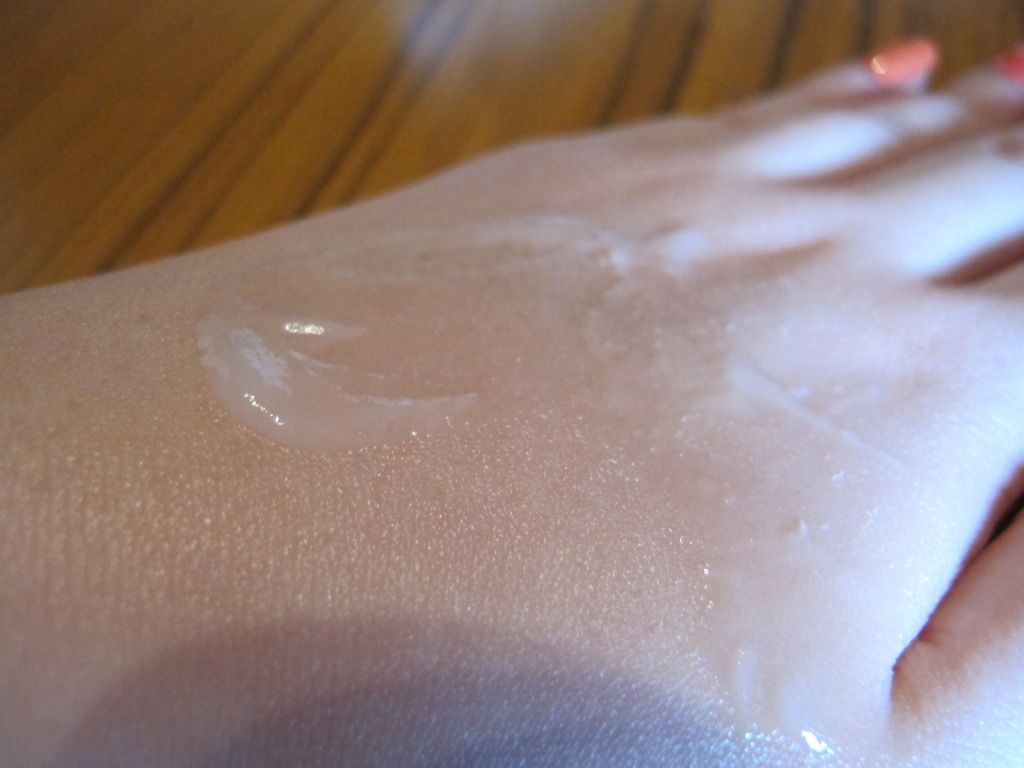 Rub the gel into skin and just keep on rubbing gently.

Keep rubbing~

Pretty disgusting but this is what it does, it basically just rubs your skin off~ Dead skin I mean. HAHA! Wash it off and it'll leave your skin feeling clean and moisturized. Wouldn't say it gets ALL of my dried dead skin off as some are just too stubborn to budge but there's a significant difference. Also, at the shop, when I tried it on my hand, the difference was so great that even the salesgirl was taken aback! HAHA! At first, she was like, "Oh, I don't think it'll work on you as your skin's already good." (my hand that is, not my face.) But when I wiped the residue off, my hand was a shade or two lighter than my other hand. I wonder if it's just 'cos i never exfoliate them or I just have dirty hands :p Pretty sure I don't! Hence, I bought one on the first day and thoroughly enjoyed using it throughout my stay in Korea and decided to buy another two more to stock up before leaving.

Still using it almost everyday in the morning after I cleanse my face and before putting on makeup. It's said on the packaging to use it twice a week, but it's pretty mild so I don't see why I can't use it everyday. On days when I don't use it, I find that my makeup don't glide on as easily as when I do. Yes I'm obsessed with it and so I highly recommend it if you can get your hands on it! Sadly it's unavailable in Singapore. Not anticipating the day I run out of it. Gotta come up with a plan!
I need a good moisturizer that does the job without leaving my skin feeling greasy. Recommendations pretty please with a cherry on top?
xoxo,
V
*All items and products mentioned were bought using my own money